About Our Early Childhood Center
We are here to create experiences that promote curiosity, stimulate a love of learning, and advocate a sense of freedom in exploring and playing together without limitations.
For over fifty years Temple Emanuel's Early Childhood Center has been helping young children learn and thrive. Our ECC is a place where your child's creativity is nurtured and where structured activities are balanced with the freedom to explore. Our children learn responsibility from our early childhood professionals and staff who love creating fun-filled moments and new adventures.
Our Philosophy
Our nationally-recognized and award-winning Early Childhood Center (ECC) values kindness (hesed), friendship (haverut), helping others (tzedakah), and taking care of the world (tikkun olam).
Play is the primary source for understanding oneself, others, and the environment. We believe play is the real work of childhood. Purposeful learning develops as a result around child-directed play. We promote a warm, stimulating atmosphere designed to nurture the unique intellectual, emotional, social and physical needs of each child.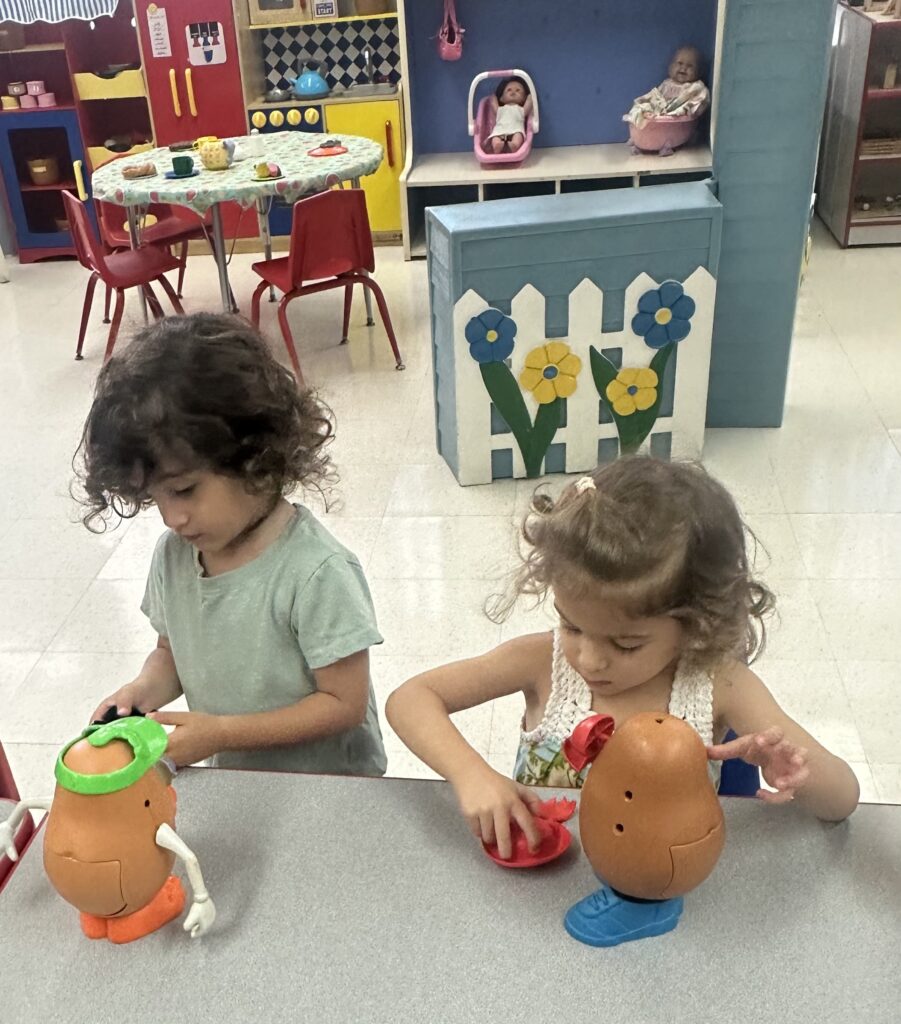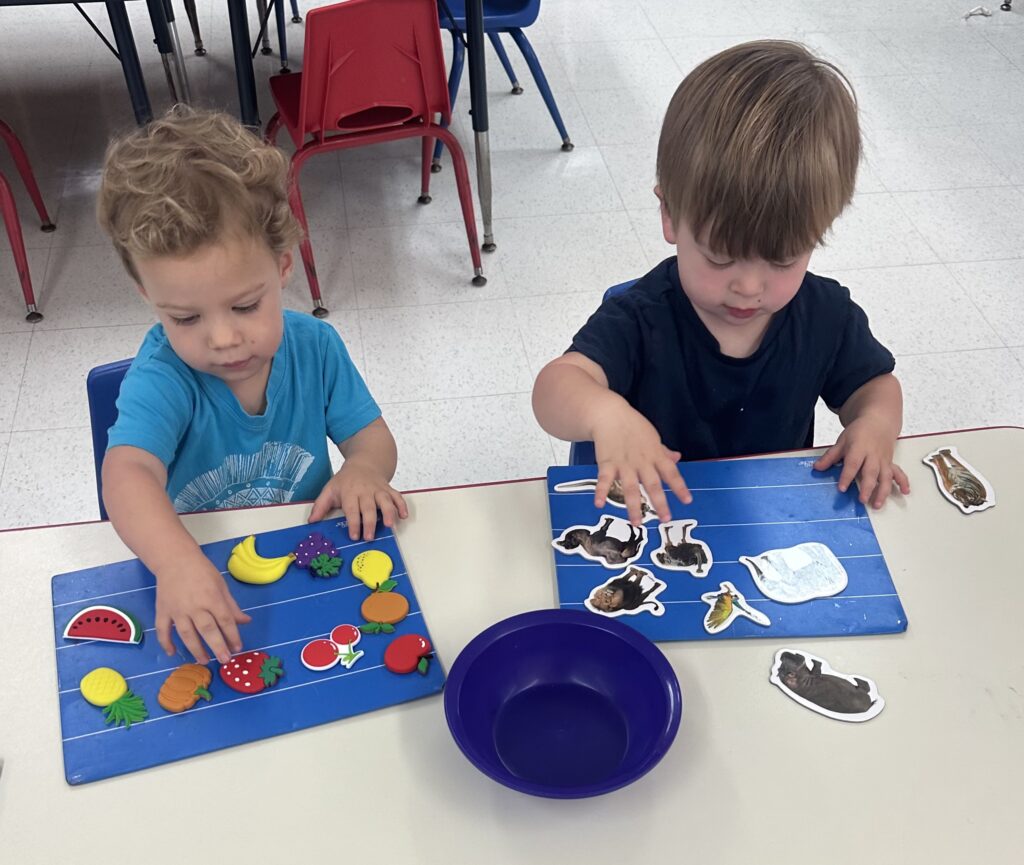 Our ECC Staff
Our ECC staff are dedicated specialists, trained in early childhood development, to ensure your child's positive academic and personal growth. They are committed to providing the finest education for your child by excelling in their field, having been recipients of the Lainer Distinguished Educators Award for Early Childhood Educators and the Smotrich Family Foundation Award for Innovation and Excellence in Curriculum. The sense of warmth and nurturing from our caring and qualified Early Childhood Center staff will make your child feel right at home.
Our center's small student-to-teacher ratios greatly assist our staff in making sure your needs are met and we are able to engage with your child on a more frequent basis.
In addition, the ongoing communication between our director, teaching staff, and families is key to our continued success in providing your family with the utmost care.
Our Programs
Temple Emanuel of Beverly Hills Early Childhood Center offers a program to our community for toddlers through preschool-aged children at various times throughout the day in order to fit your family's ever-growing needs. Our ECC's programs are designed to enrich your child's learning experience both academically and spiritually, dividing our students into four aged-based classrooms. All programs offer multiple weekly music classes and the opportunity to explore the Jewish culture and religion.
Our center combines innovation with fun, offering a warm atmosphere that celebrates being Jewish. We believe that education is enhanced through the freedom to explore Jewish holidays, symbolism, values, and culture that are interwoven throughout our days as we cook, paint, learn and sing together.
Jewish Education
Our Jewish culture is incorporated into daily lessons through art, music, storytelling, and fine and gross motor skill activities. Our ECC's Jewish education integrates seamlessly with our comprehensive curriculum, where children are introduced to the importance of mitzvot and helping the less fortunate through t'zedakah and tikkun olam (social justice).
The ECC reflects the synagogue's priority of intergenerational learning. Our Early Childhood Center will be implementing opportunities for the students to learn and engage with older adults in our community, creating a sense of citizenship in Temple and preparing them for their secular education.
The ECC has also created a welcoming environment for intermarried families as well families who do not identify as Jewish. They learn about holidays and different aspects of the culture but are not encouraged or compelled to observe in any particular way.