Group 2
By age three, your child is just beginning to interact with their peers as they begin enjoying a variety of new things. Your child can engage in language and social activities by exploring pretend play. Group 2 students are also now capable of understanding empathy. Our staff encourages the development of your child's social skills by providing them with the appropriate tools for conflict resolution and positive interactions with others. When your child completes TEBH ECC's Group 2 Program, they will have experienced exciting and stimulating learning experiences while developing their fine and gross motor skills.
Our Group 2 class provides your child with a large selection of engaging activities. They have access to building blocks, dramatic play activities, a pretend kitchen, a Duplo table, and a truck/car/train area. In addition, our students enjoy using various musical instruments, dinosaurs, animals, puzzles, and sensory activities. In this program, your child will be developing their fine motor skills through each activity in which they choose to participate. Ribbon dancing to music, yoga, felt board stories, art activities, and creating a class handprint quilt are just some activities our Group 2 students enjoy during their day. TEBH ECC's staff also include creative projects which often center around secular and Jewish holidays in their everyday curriculum.
In this program, our award-winning staff work together with our families in the potty training experience and assist each child in the process of learning healthy habits such as washing and drying hands. By the conclusion of their Group 2 journey, your child will be prepared for their next step emotionally, physically, socially, and academically.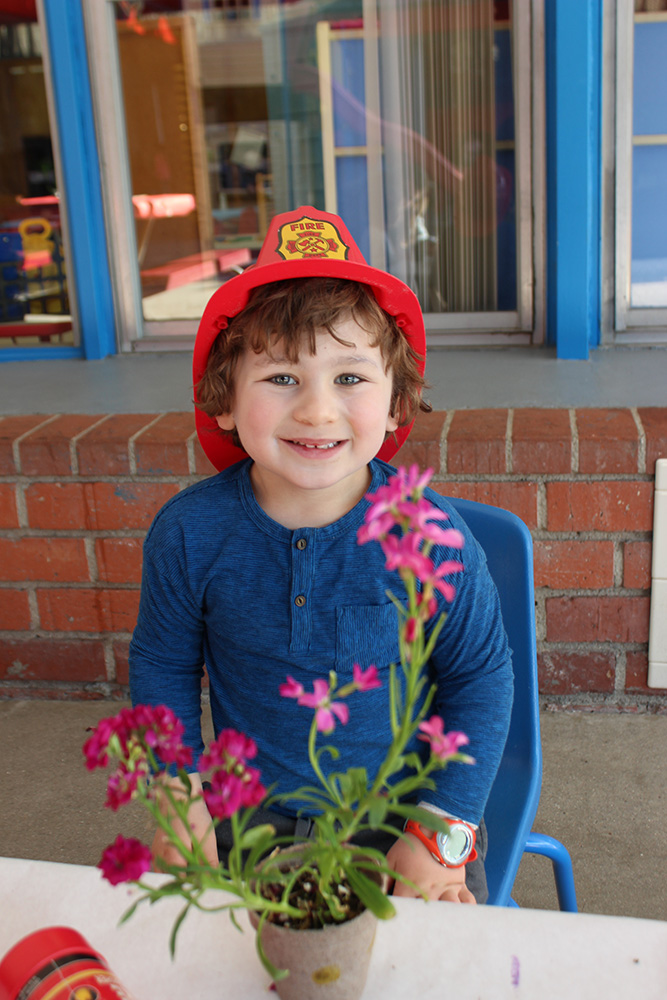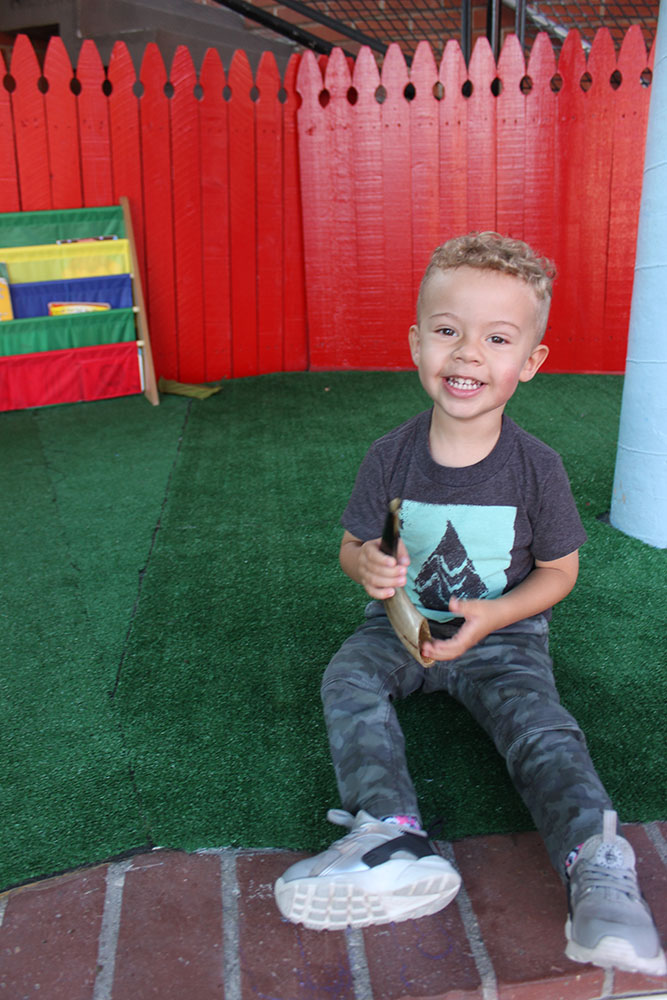 Typical Day
As our Group 2 students familiarize themselves with a structured schedule, it provides them with the confidence to excel in their school surroundings.
Your three-year-old will begin their day with free play, the opportunity to choose from many different centers. This includes our block, dramatic play, and art center, Duplo table, transportation center, as well as fine motor and sensory activities. Our ECC staff then guide their students into circle time, introducing the day's activities and singing songs. After circle time, your child will enjoy outdoor and gross motor activities. During outdoor play, they can ride tricycles, manipulate the play structures, slides and swings, play in the sandbox, or enjoy our outdoor library and fun art projects. After students have enjoyed their outdoor play, they will again have access to all centers for small group activities.