Group 4
By age four, your preschooler is still learning and exploring how to express their emotions through play. Our Early Childhood Center's Group 4 Program provides our students with the opportunity to express feelings of joy, excitement, anger, or fear while absorbing the information they've learned through experiences with their peers. Group 4 students learn to socialize and appropriately interact with their peers. They play educational games, puppet play, pretend play, participate in class discussions, as well in outdoor activities with each other, encouraging social interaction. When your ECC student leaves our school, they will possess high self-esteem, a love of learning, and the ability to live together in a community.
Our Group 4 program has a classroom filled with many play opportunities to participate in. Your child has access to a library area, dramatic play area, science center, light table, sensory center, blocks, puzzles, and an abundance of manipulatives to further develop their motor skills and cognitive thinking. TEBH ECC's staff also include creative projects which often center around secular and Jewish holidays in their everyday curriculum. Students are constantly busy creating one, two, and/or three-dimensional art projects. Working with various art materials, negative space, tracing, and lacing activities are a few of our class favorites! Our music specialist also visits our center twice a week, expanding your child's love for the arts.
In this program, our award-winning staff will continue practicing healthy habits such as hand washing and healthy eating, and develop a love of learning, interest in science, art, music, and a curiosity about the world. By the conclusion of their Group 4 experience, your child will gain an appreciation of nature, understand compassion, and have developed pre-reading and readiness skills.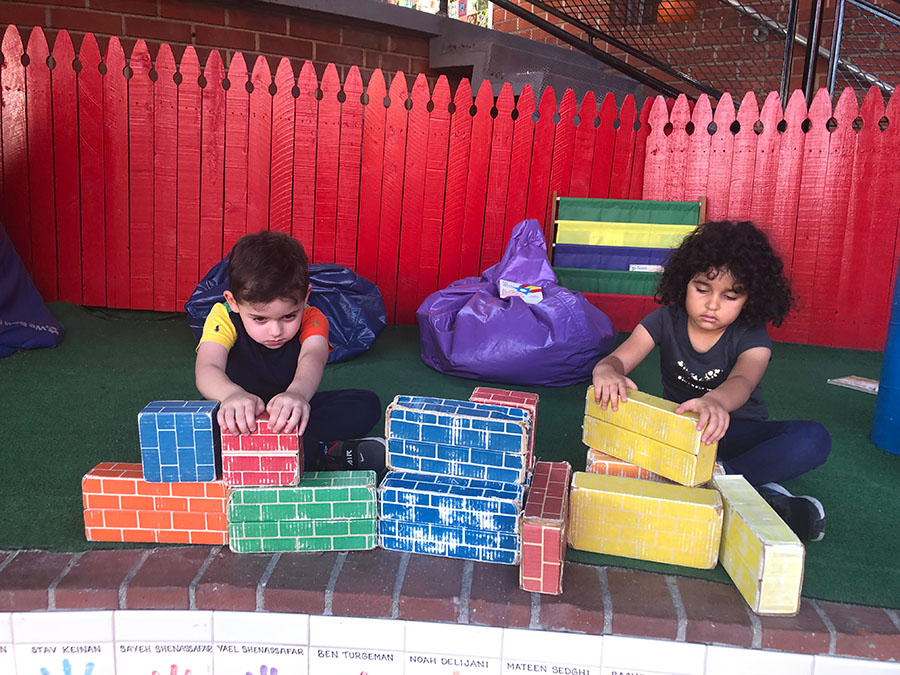 Typical Day
Students in our Group 4 program are absorbing the knowledge preparing them to move on to either Pre-Kindergarten or Kindergarten while still learning through play in a spacious, inviting classroom.
After our morning center time, your four-year-old will participate in our class circle time. Circle time is when your child and ECC staff review the calendar, weather, relevant class topics, sing, and engage in group discussions. Other activities your preschooler has access to throughout the day may include, movement, yoga, sensory, art, science, storytime, dramatic play, and outdoor gross motor activities. Outdoor activities in our large play space provide students the opportunity to further develop their gross motor skills while socializing with their peers.